Dig into this vegan shepherd's pie for a cozy and warm winter dinner.
The name "shepherd's pie" doesn't exactly scream "sexy," but not everything has to. This is more like a cozy sweater, fuzzy socks, reading in front of the fireplace dinner, and who doesn't love that? Total Kapha (Earth Dosha, Ayurvedic energy type) mood. It's an easy recipe to throw together when you've got lentils and sweet potatoes and want to transform them into something really out-of-the-bowl.
This recipe is from my book Eat Feel Fresh: A Contemporary Plant-Based Cookbook with foreword by Dr Deepak Chopra.
6
SERVINGS
Ingredients
4 medium sweet potatoes
1 tbsp olive oil
1/2 cup diced onions
1/2 cup diced celery
1/2 cup diced carrots
3 cloves garlic, minced
4 1/2 cups prepared brown lentils
2 15 oz cans diced tomatoes
2 tbsp tamari or coconut amigos
1 tbsp basil + more for garnish
1/2 cup chopped spinach
2+ tbsp non-dairy milk
Sea salt and black pepper, to taste
Preparation
1. Cut the sweet potatoes into quarters. You can leave the skin on and it will slide right off once they are cooked. Put them in a large pot of water and boil for about 15-20 minutes until they are soft.
2. Meanwhile, chop the carrots, onions, and celery into small chunks. Add these to a dutch oven with olive oil and sauté over medium heat for 10 minutes or until soft.
3. Add the mixed garlic and let sauté for 1 minute.
4. Add the prepared lentils to the pan and allow these to cook with the veggies for an additional 3 minutes.
5. Preheat oven to 425OF.
6. Add the cans of diced tomatoes, with the liquid, along with the basil, spinach and soy sauce to the pan. Let this filling simmer for 10-15 minutes.
7. When the sweet potatoes are soft, remove them from the heat and drain the water. Remove the skins and mash with a fork. Add some sea salt, black pepper, and a splash of non-dairy milk until it reaches a good consistency.
8. Top the lentil mixture with a layer of sweet potatoes. Bake in the oven for 20 minutes. Allow to cool before serving.
Get more modernized plant-based Ayurvedic recipes like this from my book Eat Feel Fresh: A Contemporary Plant-Based Cookbook with foreword by Dr Deepak Chopra.
Order here: https://amzn.to/38fYHVN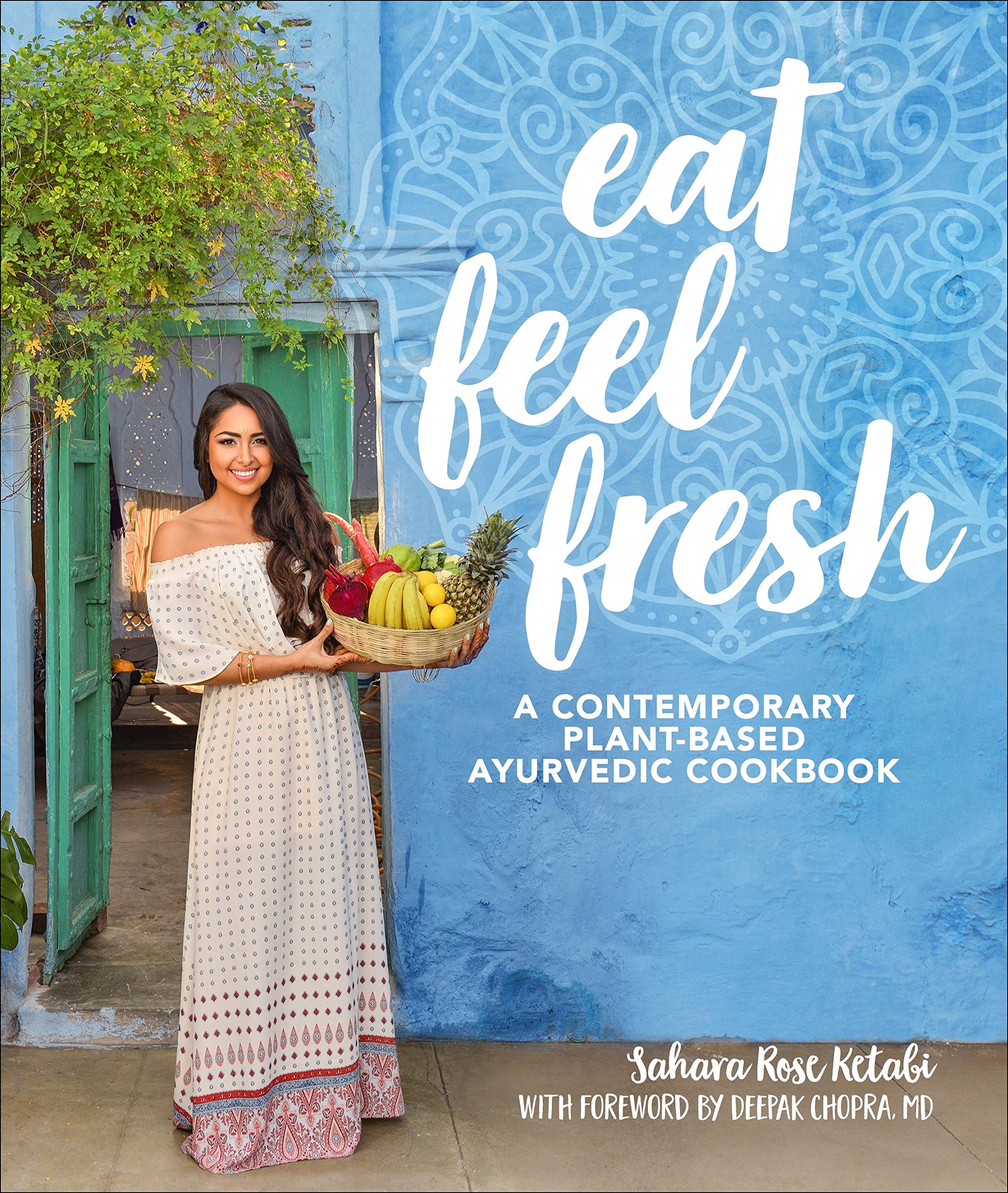 Bio: Sahara Rose is the best-selling author of Eat Feel Fresh: A Plant-Based Ayurvedic Cookbook and Idiot's Guide to Ayurveda. She has been called "a leading voice for the millennial generation into the new paradigm shift" by Deepak Chopra, who wrote the foreword of both her titles. Sahara hosts the Highest Self Podcast, ranked as the #1 top podcast in the spirituality category on iTunes. Discover your Dosha (mind-body type) on her free quiz over at iamsahararose.com and connect with her on Instagram @iamsahararose.
I hope you enjoy,